CIMA is a manufacturer of cash management equipment and cash automation machines that include smart safes, back office/front of store cash recycling machines, and software. We help businesses across Banking / Financial, Retail, Hospitality and Gaming significantly reduce the cost of managing cash. CIMA Cash Handling America Inc, based in Houston, Texas is the wholly-owned US subsidiary of CIMA SpA. (Italy).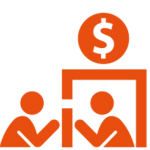 A complete range of Teller Cash Recyclers (TCRs) that allow banks / credit unions of any size to implement a cash recycling solution.
A wide range of note and coin deposit machines. Compact / high speed / high capacity solutions for any smart safe application.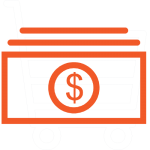 A diverse range of back office and front-of-store note and coin recycling solutions for any retail, gaming, hospitality application.
Software solutions that ensure staff perform daily functions with ease and deliver highly customizable reporting, analytics and device management.
CIMA is a private Italian, family-owned and operated business spanning three generations. For almost 65 years, our family has redefined the cash handling industry through innovation, continuous investment in research and development and by understanding our customer-specific needs in the various markets we serve.  Our family ownership gives us the flexibility to make fast decisions in product development that no other organization in our industry can.  We are committed to the US market, and our US office in Houston, TX is the first outside our headquarters in Italy. Our products are sold in over 45 countries via a network of capable and certified partners.
CIMA's Global Headquarters (HQ) is based in Mirandola, Italy, where we design, manufacture and distribute our world-leading cash automation solutions for our banking, retail and gaming / hospitality clients in 45 countries.
"We partner with several technology providers/manufacturers from all over the world. CIMA is one of the easiest ones we deal with. It's a true partnership where we're each looking out for each other and we both have the same goal in mind -- exceeding the expectations of our end customer."​
CIMA provides a great end to end solution while providing knowledgeable support and an overall great customer experience.
If you're like me, I was going crazy dealing with the cash in my retail locations. My life changed after I put the CIMA cash machines in. Cash is secure, my staff are on the floor with customers, not dealing with cash issues in the back-office. I would never open a store without these!
"We decided that we needed to automate the manual cash handling processes in our cash room. It was taking way too long to prepare daily shift floats / banks for the cashiers. As you can imagine with a resort as big as ours we have several food/beverage and retail outlets all over the park serviced by many cashiers. We needed to streamline the process. After we installed two CIMA Diamante machines, we instantly saw a massive time-saving and almost no counting errors. Cashiers get their floats / banks in under a minute and deposit their end-of-shift funds in under two minutes. It's just so simple! We now also have complete visibility of cash transactions through the C-Link platform for reporting and reconciliation" Kate added.